2022-23 Place2Bee and Manthorpe Sensory Garden
These projects involved refurbishing a rotten pergola, removing shrubbery and making a granite chip area
to install a Rotary Peace Pole. Another part of the project was to provide bicycle maintenance for young people.
This part of the project did not catch the imagination of Grantham young people and take up was minimal.
The second part of the project was to tidy up an area at Manthorpe Pre School and install a sensory garden
using pallet fencing for security. A Rotary Peace Pole is to be installed in this garden along with sensory and wild flower plants.
2023 Young RYLA
Candidates Merith Leafe and Robert Ostefa gave  a presentation to members and visitors at GSR meeting on 16 March 23,
following their weekend outdoor course at Whitehall, Buxton. Both candidates exuded confidence during their presentation.
It is important to point out that this course is not a holiday.  It is a fairly strenuous outdoor activity based training experience.
This normally includes activities such as rock climbing, caving, canoeing, abseiling, mountain biking,  etc.
All elements of the course are designed to develop students' self-awareness, public speaking, team building, leadership and a variety of other skills.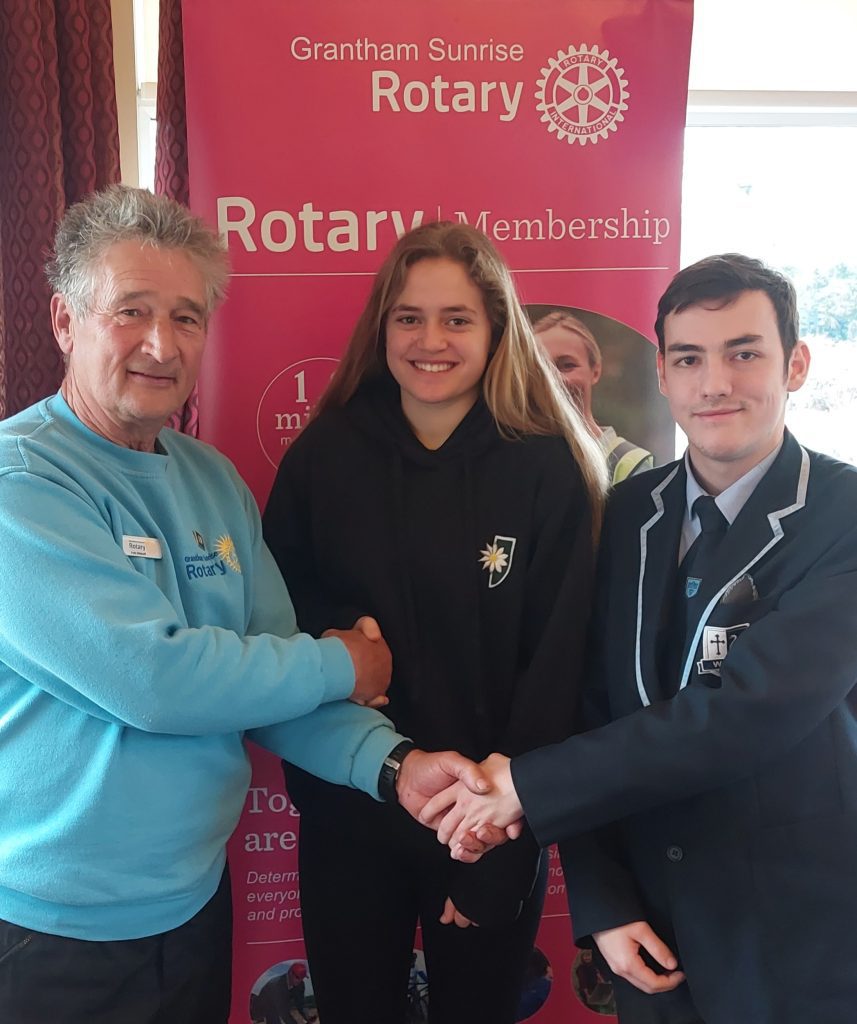 2020 Ambergate School Project