Welcome to our 2023 Sunflower Challenge Page. Read what the challenge is about then get
yourself entered. We will reply to your entry and  give you options to pay the £3 and forward the seeds to you.
Sooner you register the sooner you get the seeds and the sooner you can start to grow your winning sunflower.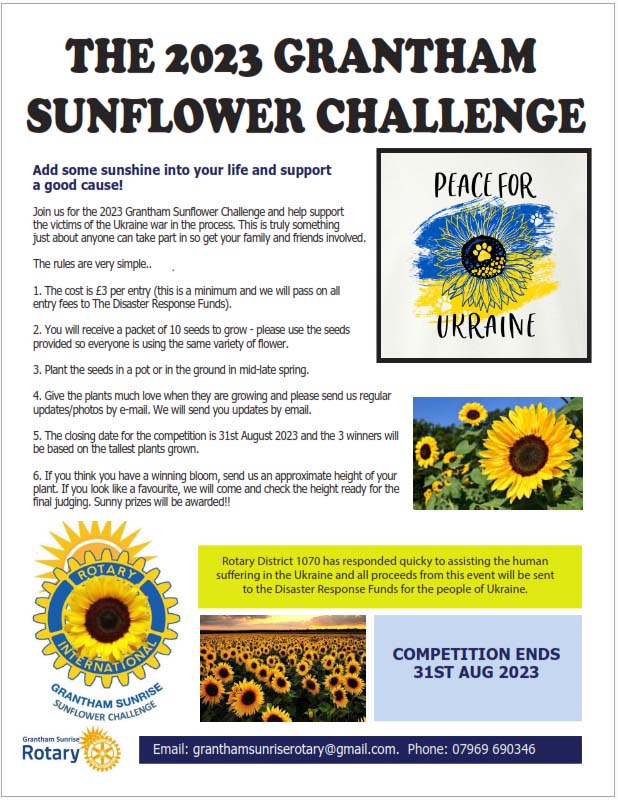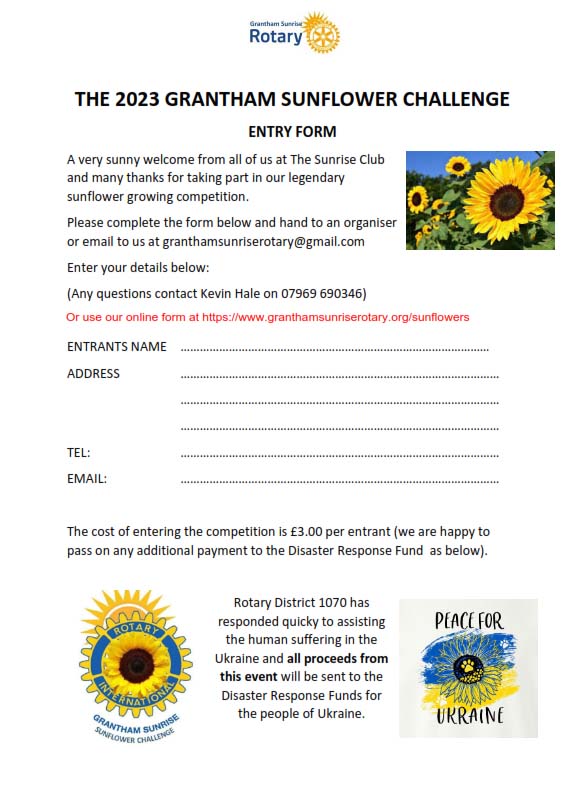 Sunflower Challenge 2023
Entry form for Grantham Sunrise Rotary Sunflower Challenge 2023